About
Why use us?
Our core platform was developed in 2003 by our senior web developer out of a need to provide a solution for businesses where there was little capable systems on the market. We have established that our CMS was one of the earliest platforms on the market and more established than Magento or Wordpress.
In 2013, Nexolutions was formed to bring the CMS platform into a company that supports ideas, creativity and to invest in these to support clients growth for the long term.
We have invested year on year to enhance our CMS platform, defining client ideas and making them a reality.
Ok, so what is unique?
Thats a great question! Unlike other CMS platforms on the market, we pride ourselves with not being open source. What this means is that our system is developed in house with no outside developer access. This ensures that no security breaches or multiple developer support is required.
Brilliant! So what do I get?
So what you get is a fully managed bespoke system tailored to you and your business. We are not an off the shelf kind of company. Whilst off the shelf solutions are okay for starting businesses, Nexolutions primary clients are those who are experiencing growing pains, and are now looking for their second generation website or e-Commerce platform which is special, which allows for continued growth, something that is built just for them and personalised to excel their business demands. Thats what makes us unique.
Vital Statistics
£11

Million

Turnover generated via our e-commerce websites
14.6

Million

Total human visitors to websites we have created
118

Million

Total number of page impressions from our CMS
Nexolutions Limited
Office 6, 24 The Crescent, Plymouth, Devon, PL1 3FG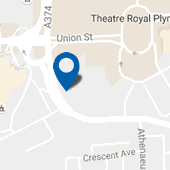 Socialise