Privacy & Cookie Policy
Last updated: 3 August 2015
Privacy Policy
This privacy policy sets out how Nexolutions uses and protects any information that you supply when using our website. Should we ask you to provide information by which you can be identified, then you can be assured that it will only be used in accordance with this privacy statement. We are committed to ensuring that your privacy is protected in accordance with our Data Protection certification (No: Z3558206).
What we collect
We only collect personal information that is submitted by you for the purposes of communicating with us (including your name, address, e-mail and phone number) or when subscribing to our newsletter. Your IP address, operating system and web browser used are also stored anonymously (see next).
How we use cookies
A cookie is a small file which asks permission to be placed on your computer's hard drive. Once you agree, the file is added and the cookie keeps track of your visit. Primarily this is used to store anonymous information which helps us analyse data about webpage traffic and improve our website and tailor it to customer needs. We only use this for statistical analysis, the data is aggregated and then removed from the system. Overall, cookies help us provide you with a better website and in no way gives us access to your computer or any information about you, other than the data you choose to share with us.
You can choose to accept or decline cookies. Most web browsers automatically accept cookies, but you can usually modify your browser setting to decline cookies if you prefer. This may prevent you from taking full advantage of the website.
Third-party "Social" cookies
The Nexolutions website features Facebook, Twitter and Google social buttons, featured in a "Share Bar" at the bottom of each webpage. These websites utilise third-party cookies to support social network integration, according to their own privacy policies.
Links to other websites
Where our website contains links to other websites. However, once you use links to leave our site, we do not have any control over the destination website. Therefore, we cannot be responsible for the protection and privacy of any information which you provide whilst visiting these sites and as such are not governed by this privacy statement.
Controlling your personal information
We will not sell, distribute or lease your personal information to third parties unless we have your permission or are required by law to do so. We may use your personal information to send you promotional information about our own services, which you can opt-out of receiving at any time.
You may request details of personal information which we hold about you under the Data Protection Act 1998. If you would like a copy of the information held on you please contact us. If you believe that any information we are holding on you is incorrect or incomplete, please contact us and we will promptly amend with the information you supply.





Vital Statistics
£12

Million

Turnover generated via our e-commerce websites
14.8

Million

Total human visitors to websites we have created
119

Million

Total number of page impressions from our CMS
Nexolutions Limited
Office 6, 24 The Crescent, Plymouth, Devon, PL1 3FG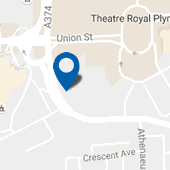 Socialise