Services

〉

Digital Marketing

〉

Introduction
Introduction
Google now receives over one billion visitors every month, which makes them a key gateway for many of the people looking for your products, so it would be unwise to not incorporate digital marketing into your business strategy.
Digital advertising allows you to show your ads to the people who are highly likely to be interested in your products and services, whilst filtering out those who aren't. Clever right? You can easily track how these people interacted with your ads, what worked and what didn't, giving you the exciting ability to continuously refine and improve your strategy, effectively increasing your ROI, whilst continuously reaching potential customers as they surf the web via multiple devices such as desktop, laptop, tablet and smartphones.
The best customers are the ones you already have. Effective marketing to your existing customer base can increase your revenue per customer without incurring the high costs associated with creating new opportunities. It is imperative to maintain regular and quality communication with they're existing customers building long-term relationship strategies.
Our CMS features a comprehensive integrated e-mail marketing facility enabling you to maintain and communicate with customers using subscriber lists and to track the send, response, click through and sales conversion per mailing.
Next: E-mail Marketing
Website Development
E-commerce
Digital Marketing
Vital Statistics
£12

Million

Turnover generated via our e-commerce websites
14.8

Million

Total human visitors to websites we have created
119

Million

Total number of page impressions from our CMS
Nexolutions Limited
Office 6, 24 The Crescent, Plymouth, Devon, PL1 3FG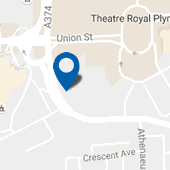 Socialise