Services

〉

Digital Marketing

〉

E-mail Marketing
E-mail Marketing
Responsive Hand Crafted Design: We don't do templates, we hand craft beautiful HTML newsletters that work with your business goals to obtain information, sales and enquiries. With responsive designs, we can ensure your customers can view them easily, from any device.
Distribution: We build and continuously maintain the best IP reputation for our clients. This ensures that e-mails get delivered to your customers inbox, unlike other free mail out services. To ensure the best return of your efforts, we can cleanse your email database by removing any duplications, dead email addresses, incorrect formatting and general errors that will help improve the overall efficiency and ultimately improve your response rate.
Tracking: Within our CMS you have the ability to track every aspect of your email campaigns through CMS affiliate and discount promotions. You can see instant reports on many aspects from the open rate, clicks and most importantly the sales and enquiries generated from your efforts. Having this inbuilt feature ensures this, enabling you to analyse, refine and build for future campaign success. You are in control.
Targeting: Our clients benefit form our in depth knowledge of when to send the right campaign and at the right times. We do A/B testing to find a point in which you consistently enjoy a successful monthly ROI from your subscriber list. It's not an exact science but were pretty damn close!
Next: Online Advertising
Website Development
E-commerce
Digital Marketing
Vital Statistics
£12

Million

Turnover generated via our e-commerce websites
14.8

Million

Total human visitors to websites we have created
119

Million

Total number of page impressions from our CMS
Nexolutions Limited
Office 6, 24 The Crescent, Plymouth, Devon, PL1 3FG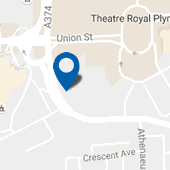 Socialise