Services

〉

Digital Marketing

〉

Online Advertising
Online Advertising
Shopping Channel: Reach your shoppers online with Google Shopping, where your products will show at the exact point they are searching and looking to purchase. Our CMS can populate Google Shopping with products directly from your website and ultimately increase your sales almost instantly.



Text Ads: allows you to buy a position in search engine results, useful when SEO and directory listings are not enough or desired search terms are very competitive and your website has only just been optimised.
Display ads: Visually attract your potential customers by using display ads that incorporate eye catching animation, video and other stimulating technologies. These advertisements appear alongside publisher content such as news, magazines, forums and niche websites. Display ads can meet a wide variety of objectives ranging from increasing brand awareness to driving the number of conversions.
Re-Marketing: allows you to show ads to people who have visited your website. When people leave your website without buying anything for example, re-marketing helps you reconnect with them by showing relevant ads as they continue to browse the web.
Receive up to £250 free advertising credit to get you started
CMS Marketing Features:
Company Branded Newsletter Feature
Promotion by Product or Brand
Promotional Discount Codes
Track Promotions and Customer Journey
Targeted Subscriber List
Time & Date Settings, On or Offline Promotions with Expiry
Self-Populated Meta Tags & Keywords
On Page/Off Page SEO
Next: Social Advertising
Website Development
E-commerce
Digital Marketing
Vital Statistics
£12

Million

Turnover generated via our e-commerce websites
14.8

Million

Total human visitors to websites we have created
119

Million

Total number of page impressions from our CMS
Nexolutions Limited
Office 6, 24 The Crescent, Plymouth, Devon, PL1 3FG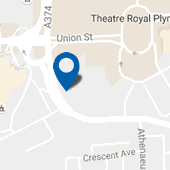 Socialise