Services

〉

E-Commerce

〉

selling
Selling
Price options: Products come in all shapes and sizes. A system that can handle all manner of product variations to consumers is critical especially if certain sizes or colours go out of stock. The CMS also has additional automation, that can assist in displaying only what is available
Discounts: Whether clearing stock and end of line products or offering promotions and incentives, discounts provide a fantastic opportunity to engage with customers, increase satisfaction and up sell to increase turnover.
Wholesale: To be able to manage consumer and wholesale products, prices and sales.
Multichannel: Alternate channels to market such as eBay, Amazon and others is crucial. Operating a centralised inventory, sales and customer management is critical, allowing products and stock to be maintained quickly whatever their path to market.
Payments: There are an increasing number of options when taking payments, from Credit Cards, PayPal and phone orders, making the right choices and obtaining the most cost effective deals can often be as much effort as building a website. We have a dedicated website that deals with this topic in depth: www.nex-pay.co.uk
Next: Product Organisation
Website Development
E-commerce
Digital Marketing
Vital Statistics
£12

Million

Turnover generated via our e-commerce websites
14.8

Million

Total human visitors to websites we have created
119

Million

Total number of page impressions from our CMS
Nexolutions Limited
Office 6, 24 The Crescent, Plymouth, Devon, PL1 3FG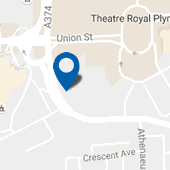 Socialise